National Weather Service Alerts for Chester County, PA
Proudly Serving West Caln and West Brandywine Townships
Since 1947
ANNUAL CHRISTMAS TREE SALE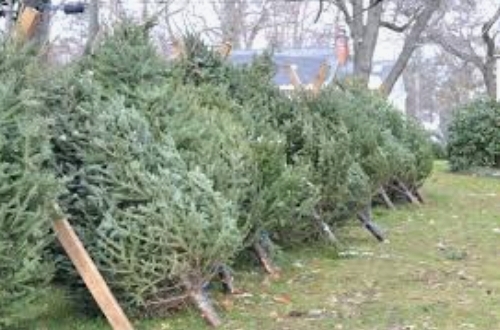 This year the sales stand is located in the rear parking lot, behing the fire station!
HOURS: Thursdays 5PM - 9PM
Fridays 5PM - 9PM
Saturdays 9AM - 9PM
Sundays 11AM - 7PM
ALL TREES ARE $55
(CASH, CHECK (local), and CREDIT/DEBIT ACCEPTED)

COMMUNITY CHRISTMAS COOKIE SALE
DECEMBER 10 & 11th 8AM until SOLD OUT
CASH or CHECKS ACCEPTED (No credit/debit)
ALL COOKIES ARE HOMEMADE!!
Cookie donation drop-off is THURSDAY, DECEMBER 9th in the upstairs meeting room (follow signs).
Vehicle fire on N Sandy Hill Rd.

Watch Desk, November 23

On Tuesday evening around 7 pm the company was dispatched to the 500 Block of N Sandy Hill Rd for a vehicle fire. On Arrival crews found a pick up truck on fire and went to work extinguishing the fire. Crews cleared the scene after around 9 pm after the investigation was completed.... (Full Story & Photos)

Shed Fire on N Sandy Hill Rd.

Watch Desk, November 20

Late Saturday evening the company along with mutual aid were dispatched to the 500 Block of N Sandy Hill rd for a reported residential fire. Units arrived onscene to find a 40 x 30 shed on fire. Crews worked to contain the fire and the assignment was held to the Wagontown and Honey Brook units and the balance of the assignment was recalled. Deputy 35 (Reber) held the Sandy Hill Command.... (Full Story & Photos)

Members Complete Firefighter I training

Wagontown Fire Company, November 14

Congratulations to Mike Moffa and Ethan Wasson on passing their Firefighter I program. Mike completed Chester counties program which combines all of the needed programs such as firefighting and Hazmat together into one program. Ethan a graduate of the Octorara program completed his fourth module in Lancaster County. All are now interior Firefighters and working on their NFPA 1001 certification which ... (Full Story & Photos)

Fire Prevention week activities

Wagontown Fire Company, October 13

On Wednesday members of the Wagontown Fire Company along with the EMS crew from MICU 144 handled the annual fire prevention activities at our schools in the fire district. This year Firefighter Kromer took on the task of scheduling the events and on Wednesday members went to the Sandy Hill Preschool and the Kings Highway Elementary school for fire prevention programs.

Once again the fire trucks and ... (Full Story & Photos)

Remnants of Hurricane Ida hit the area hard

Watch Desk, September 02

On Wednesday afternoon shortly after 4pm the rains started which was the remnants of Hurricane Ida, The National Weather Service had been advising the potential for large amounts of rainfall for our area. Crews started to assemble just prior to the calls coming in, a dedicated boat crew was established to handle the water rescue emergencies and 2 crews for the Engine and Rescue were in place. Shortly ... (Full Story & Photos)


Link to Membership Application